Your team's source of truth for reproducible methods
Standardize operating procedures and ensure reproducibility with
templates, versioning, and organizational data governance.
Used by hyper-productive labs at
Request a demo
Organize and share protocols & SOPs
Keep track of protocol changes over time, and which experiments each iteration has been used in.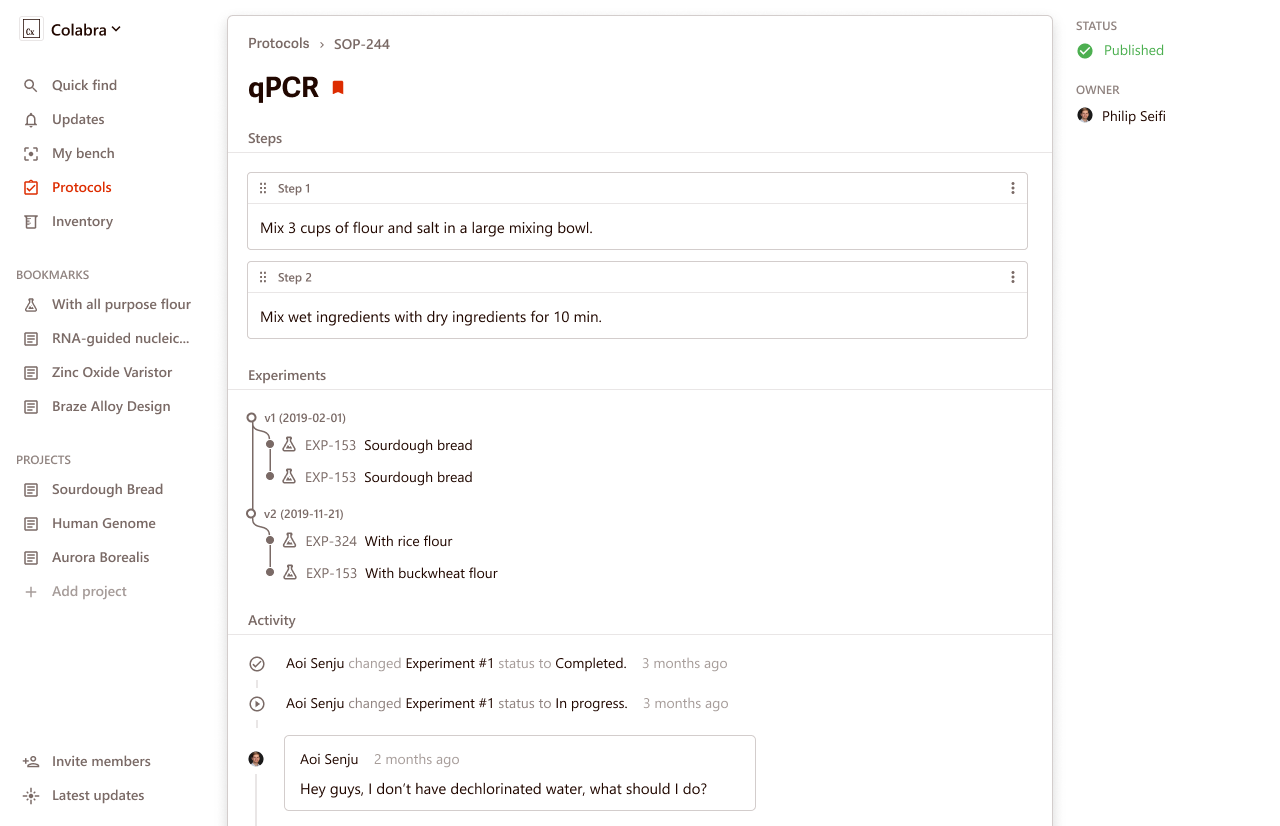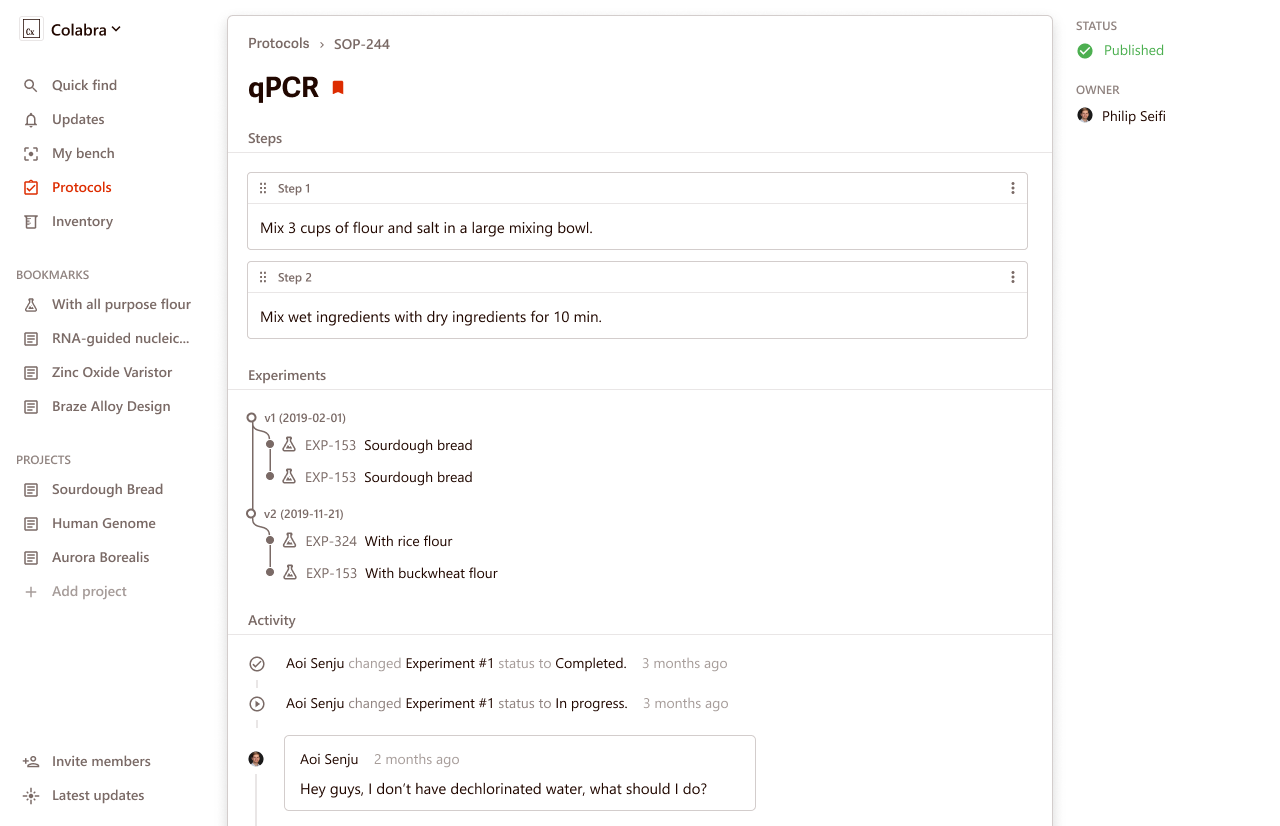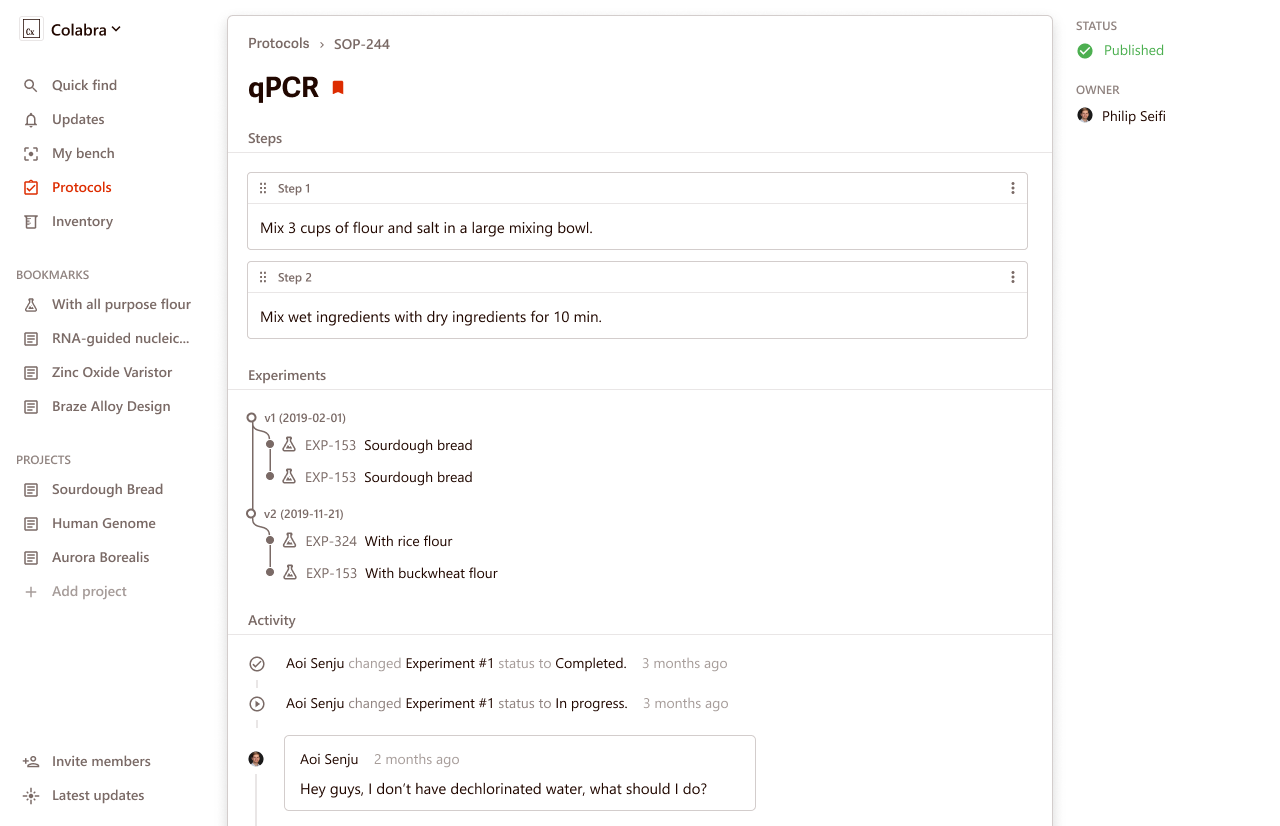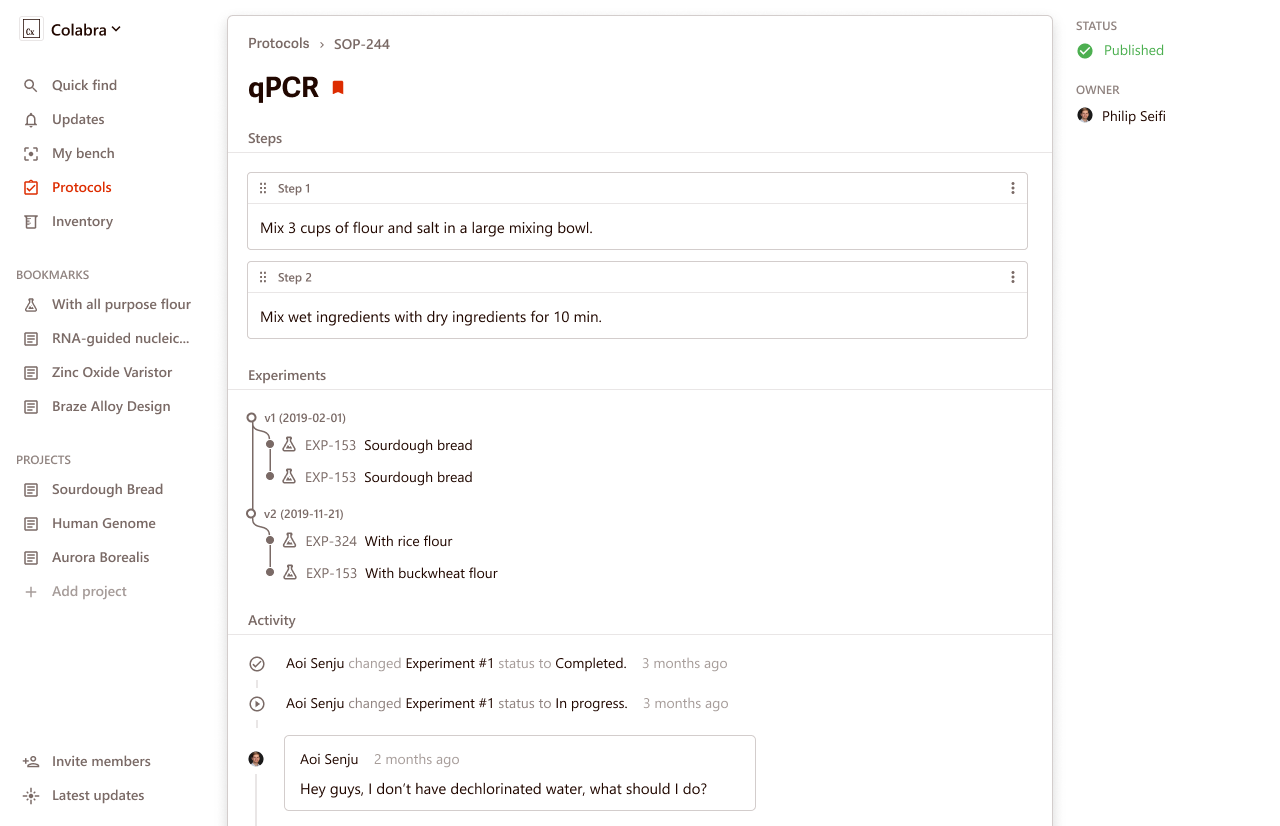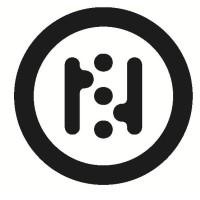 "Colabra is an intuitive tool to track, document, and organize lab work. It has increased visibility into our ongoing projects and allowed for more collaboration and less re-work."
— James Gaffney (Senior Research Associate, Native Microbials)
Meet our customers →
Get started with Colabra today
Ensure reproducibility of your research. Request a demo
Backed by top investors
Stay secure and compliant
Colabra keeps your IP safe and admissible in the court of law with enterprise-grade security features, regular third-party audits and privacy protections.