Now with an enterprise-ready AI Copilot
Context-rich R&D documentation, on autopilot.
Colabra catalogs events and data throughout the research lifecycle, helping non-technical scientific teams turn siloed data into research insights.
Used by hyper-productive labs at
Request a demo
Monitor, narrate, and govern biotech R&D
Enterprise-ready AI Copilot
Agile project management
Research knowledge management
Workflow monitoring and logging
Business intelligence reporting
Compliance administration
IP security governance
The single source of truth
Centralize all data and integrate your research workflows with
support for 100+ integrations and scientific file formats.
As featured in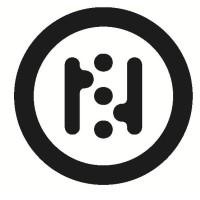 "Colabra is an intuitive tool to track, document, and organize lab work. It has increased visibility into our ongoing projects and allowed for more collaboration and less re-work."
— James Gaffney (Senior Research Associate, Native Microbials)
Meet our customers →
Discover Colabra today
Bring your whole team together in a collaborative lab
software you'll actually enjoy using every day.
Request a demo
Backed by top investors
Stay secure and compliant
Colabra keeps your IP safe and admissible in the court of law with enterprise-grade security features, regular third-party audits and privacy protections.