R&D cloud for Academics
LIMS/ELN for individual scientists and academic labs, university departments and classrooms.
Used by hyper-productive labs at
Request a demo
Unified platform for academic science
Make sure your team has clarity and context to do their best. Share milestones, assign tasks, and gain a birds-eye-view into every experiment at your lab.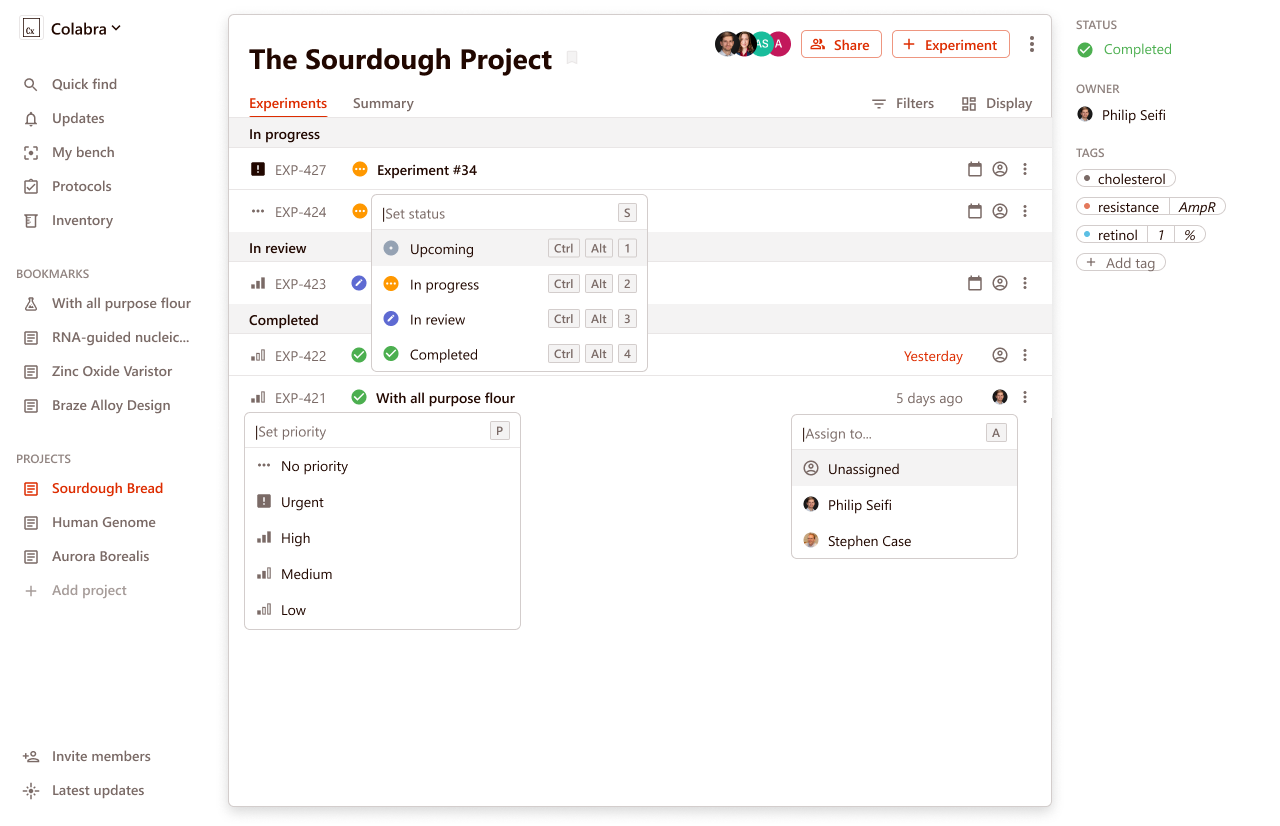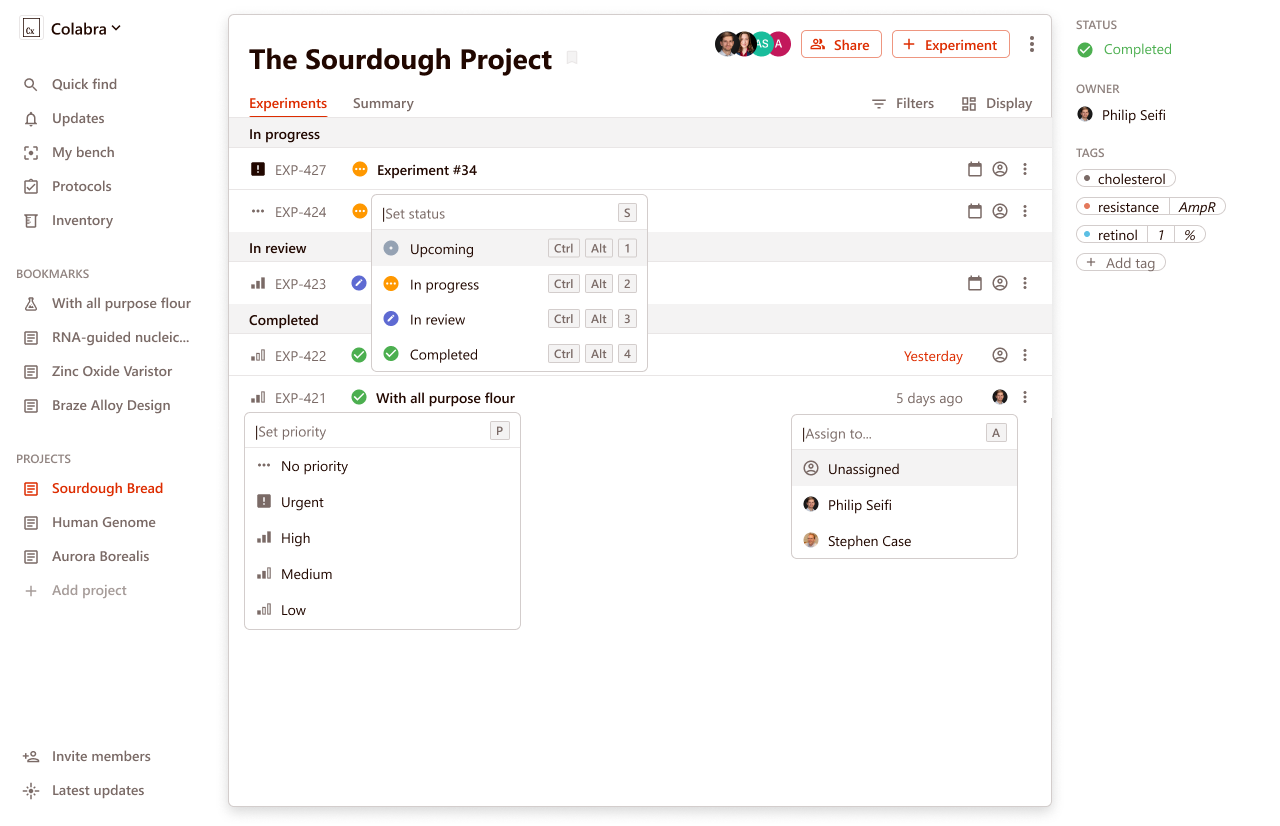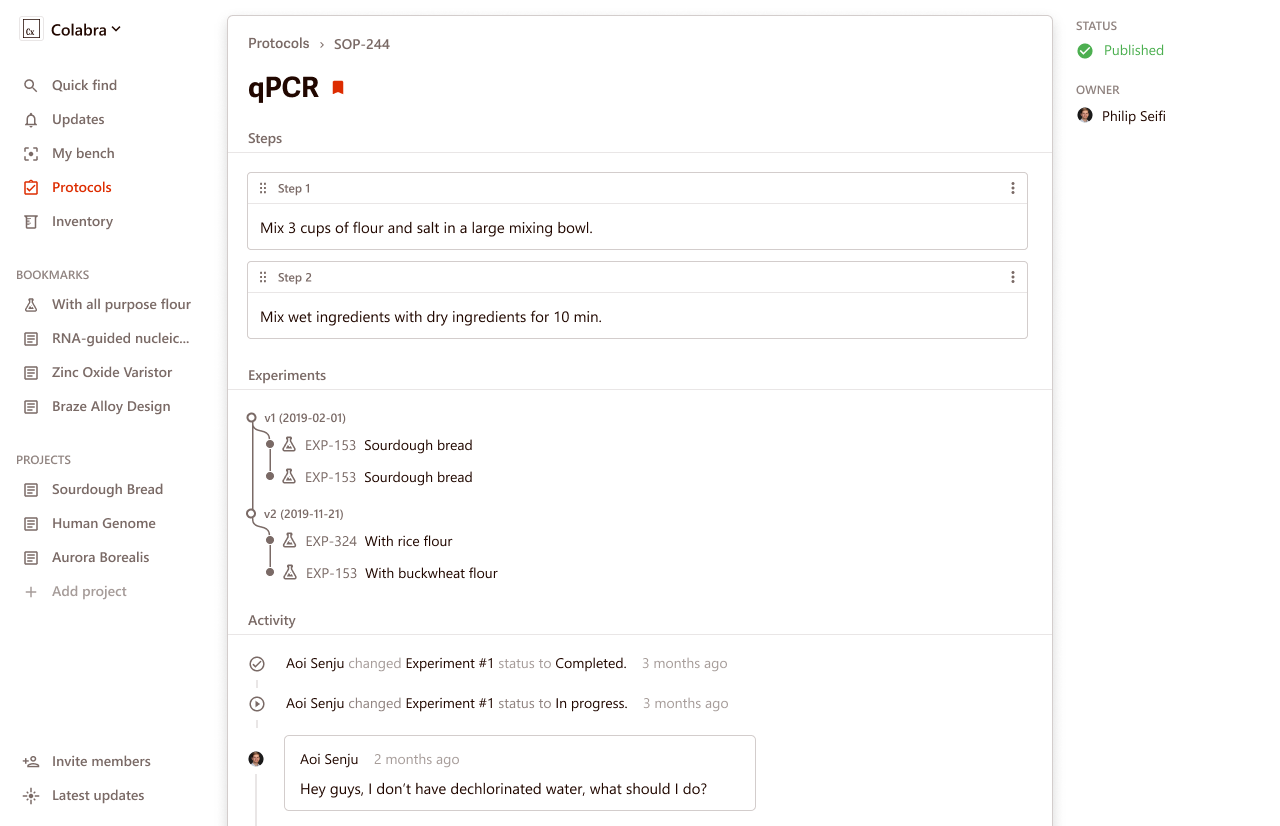 The single source of truth
Centralize all data and integrate your research workflows with
support for 100+ integrations and scientific file formats.
As featured in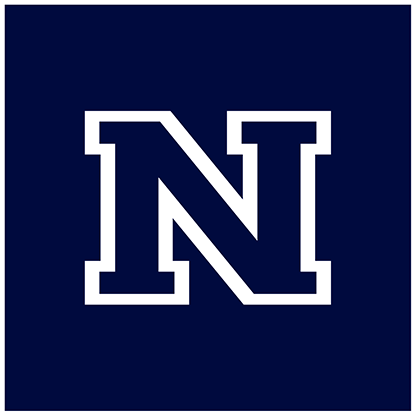 We use Colabra for nearly everything. It replaced our paper notebooks, making it easy to search, reference and index experiments. It also improved our project management with real-time comments and task assignments."
— Chris Jeffrey, Associate Professor, University of Nevada, Reno
Meet our customers →
Get started today
Try Colabra risk-free now, add your whole lab as you grow.
Request a demo
Backed by top investors
Stay secure and compliant
Colabra keeps your IP safe and admissible in the court of law with enterprise-grade security features, regular third-party audits and privacy protections.